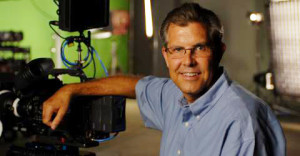 Jerry has a full service production company:  SilverWing Films.  The name heralds back to his love of high performance airplanes of WWII.  The media he creates, like those airplanes are:  hight flying, dynamic, and memorable.
Jerry formerly served as the Senior Producer for LDS Audiovisual.  In that capacity he wrote produced and directed hundreds of films, commercials and live broadcasts.   His work has been seen on network and cable television all over the country.  He has received numerous prestigious awards recognizing the effectiveness, quality and creativity of his work.
Jerry has also worked with many different business over the years to create a variety of media projects for them.
Jerry understands how businesses work and know how to simply tell the kinds of stories and create the type of instructional media that motivate employees, customers and investors.